Welcome to St Maarten - St Martin
Learn more about the Caribbean's most exciting vacation destination! If you appreciate gourmet food, world class duty free shopping, vibrant nightlife, pristine beaches, year-round warm climate and a cosmopolitan atmosphere with a Caribbean twist, Sint Maarten - Saint Martin is for you!
SINT MAARTEN - SAINT MARTIN provides vacationers the opportunity to enjoy three distinct cultures on one 37 square mile island. There is the delightfulness and soberness of the Dutch on one side, the savoir-faire of the French on the other, and the blending of both with exotic native heritage.
Add dozens of beaches and lagoons, luxury hotels, elegant villas, and over 300 restaurants and you may understand why St. Martin is the most visited of all the Leewards. All the great chefs, European, American, or Asian vie to compete in this gourmet capital of the Caribbean, creating cuisines equal to the best of Paris or New York. Shopping on the island is duty free and casinos, discos and night clubs stay open till dawn. Jumbo jets from world centers land here and charters allow visits to the smaller Leewards. There is something to satisfy every taste on St.Martin ...
What to Do in One Day
Got only one day on St. Maarten? Here are some recommendations of how to spend your day:

Take a tour around the complete island with an experienced guide in a comfortable, air-conditioned van and enjoy all the sights, beach and shopping. Don't miss a visit to Maho Beach with >>> Sunset Bar & Grill, to watch the famous airport runway with planes approaching just a few feet above your head. >>> Jo Juni Tours is a first rate tour operator to take you there, or completely around the island. Save big money over the tours offered by the cruise lines and enjoy the luxury of a customized island experience.
---
Take out a jet-ski to roam the island's coastline. Or research and book any other island activity online with >>> SXM Deals
---
Explore the Philipsburg Boardwalk along glorius Great Bay Beach, many bars, restaurants, shops and landmarks on a SEGWAY, provided by >>> Fun & Roll Tours
---
Experience on-the-water excitement piloting your very own two-man RHINO Watercraft. The award-winning >>> Rhino Excursion guides you on your own boat to the best coastal spots

---
Shop for amazing jewelry bargains in Philipsburg and get unique island souvenirs at one of the >>> Shipwreck Shops or visit >>>Shop-N-Spree on Front Street for a very complete selection of locally produced gifts and Cuban cigars.
---
Experience an authentic square rigged Tall Ship – have a fun sail around the island's coast the old fashioned way >>> Lord Sheffield
---
Shopping for Jewelry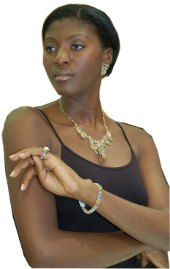 Diamonds! Emeralds! Any kind of precious metal in any shape or quantity... St. Maarten's jewelry shops are amongst the most competitive in the world and line Philipsburg's fabulous Frontstreet. Prices are amazingly low and quality is up to international standards, with several of the larger stores having service centers in the US.
BALLERINA JEWELERS - Four locations on island >>>
CARIBBEAN GEMS - Family owned with two locations >>>
DIAMONDS INTERNATIONAL - Locations world-wide with Caribbean roots >>>
JEWELS BY LOVE - Fine time-pieces and jewelry >>>
JOE'S JEWELRY INTERNATIONAL - Jewelry and large selection of watches in three locations >>>
MACEY'S INTERNATIONAL JEWELERS - a friendly, family run store on Front Street >>>
OCEAN JEWELERS - A family operated store on Front Street with an amazing Trip Advisor rating >>>
ORO DIAMANTE - Diamonds and jewelry in the center of town >>>
RAY'S JEWELRY - Well established jeweler with two locations on Front Street >>>
ROYAL CARIBBEAN JEWELERS - Stores on Frontstreet Philipsburg and at the Flamingo Resort >>>
SHIVA'S GOLD & GEMS - Exclusive jeweler with an amazing inventory of the most elegant jewelry designs >>>
SUPER JEWELERS - Fine jewelry at outlet prices! Frontstreet, Philipsburg >>>
Where to Stay

Princess Heights Deluxe Condo Hotel is an affordable Luxury Boutique Condo Hotel offering spacious studios, one and two bedroom suites with gourmet kitchens and beautiful ocean views.

The Atrium Beach Resort might be located in once of the most convenient locations to be found on St Maarten – right on the beach, but only a short walk away from several beach bars, a huge selection of restaurants, shops, water-sports, casino and nightlife of any kind.

---


Holland House Beach Hotel is a St. Maarten landmark with a unique location right on Great Bay beach in Philipsburg. Walk right out onto the gorgeous beach, or use another exit to be directly in the center of the Caribbean's most bustling duty free shopping district.

The Summit Resort Hotel - Overlooking the most beautiful part of the expansive Simpson Bay Lagoon, with further vistas over the French side's capital of Marigot and the neighboring island of Anguilla, the Summit Hotel's several low-rise, cottage-style buildings are standing on a bluff in the so-called Dutch Lowlands, close to the Cupecoy region.

---


The Blue Bay Beach Hotel is your perfect hideaway right on famous Orient Beach - the island's premier beach. The hotel is located close to the center of Orient Village, with a great selection of bars and restaurants near by.

Mary's Boon Beach Resort - This small resort on Simpson Bay Beach has retained that feel of an authentic Caribbean island retreat on a sparkling beach, yet is only minutes away from all the entertainment options Simpson Bay has to offer.

FEATURED RESORT >>>

---

The Pasanggrahan Boutique Hotel is a landmark property right on the beach in Philipsburg. It is the oldest hotel on the island, but has recently been upgraded with new, luxurious accommodations.

---





Beautiful Villas by PIERRES CARAIBES - a leading villa rental agency with an impressive portfolio of vacation villas available. Whether you are looking for a dream vacation, a venue for a special event, tropical wedding, special anniversary or family reunion - the tri-lingual team at Pierres Caraibes will assist you with your ideal villa rental.

---

The Coral Beach Club opened its doors as a luxury boutique property providing superb villa rentals from 2 to 4 bedroom beach front or beach-view properties situated right on Dawn Beach, St. Maarten. View Villa rental rates and Villa Rental special offers!





Island Properties offers high-end villas ranging from quiet mountain top retreats to distinguished beach-side homes. The villas fit every budget and should make your vacation as memorable as possible. The company can organize any further services during your stay on the island to also include car rental, restaurant reservations, day trips to neighboring islands, chartering a watercraft, fishing charters, and much more.
Get A Rental Car
Rental car rates are amongst the lowest in the world! This island is dramatically different from other Caribbean vacation destinations and we feel that a rental car is a must in order to get the most out of your stay on St. Maarten – St. Martin. While other islands specialize in all-inclusive resorts and discourage guests to explore on their own, St. Maarten is perfectly suited to roam freely and safely.
What to See

St. Maarten/St. Martin is so small that it can be circumnavigated by car at a leisurly pace in half a day. Turn the neccessity of a rental car into a fun activity and discover the island's towns, beaches and most spectacular vistas. By reading the following series of articles and with the help of a free GPS navigation system from our endorsed rental car providers, exploring St. Maarten/St. Martin has never been easier.

Read More ...
What to Do
Coconut Reef offers new watersport attractions: surf school, glass-bottom kayaks, paddleboard and customized snorkeling trips - all activities lead by enthustiastic guides and instructors. Located on Kimsha Beach next to the Atrium Beach Resort.

Explore the coast line of St. Maarten/St. Martin, anchor for a snorkeling session and a delicious Caribbean BBQ at a deserted beach of an uninhabited island, dash over to fancy St. Barths – all that is possible on 'TOP SECRET', a sophisticated motor-yacht and the only one in this size and affordable price range available.

---

Bluebeard is the ultimate day sail experience. This swift and spacious 60 foot catamaran sails out of Simpson Bay each weekday and you could be onboard. Designed for maximum safety and comfort, enjoy a daysail in sun or shade on your way to the sandy beaches of Prickly Pear or Anguilla. You'll enjoy smooth sailing, lunch, drinks, swimming or snorkeling in serene waters, and stunning sunsets on the way home.

Imagine a place that could offer departures to all destinations for day-trips, all the toys for water sports and combines a professional and well established dive center to round off the package. AQUA MANIA adventures is that place.. with over 20 years experience in the customer service industry and friendly, reliable staff.

FEATURED ACTIVITY >>>

---


SV CELINE is one of the most popular charter catamarans, with open-bar lagoon sunset cruises, snorkeling excursions to a deserted island, nighttime pub-crawl in the famous lagoon and much more!


Ocean Explorers limits the number of divers on a trip to six for maximum safety and personal attention. The team has an international flavor with experienced instructors from Brazil, Canada, England, etc. All instructors are skilled, qualified divers with thousands of dives under their belt as well as a wealth of experience and knowledge about St. Maarten.

FEATURED ACTIVITY >>>

---
Where to Eat
Known as the "Gastronomic Capital of the Caribbean", St. Maarten/St. Martin offers the widest variety of cuisine and prices of any other island in the world! We boast well over 300 restaurants serving anything from local BBQ ribs and chicken, to first class French fare cooked by famous chefs im
ported for the season from Paris. It is said that one such chef, searching for a lighter side of French cooking for those vacationing in warmer climates, invented Nouvelle Cuisine right here in Grand Case.
Real Estate
Known for years as the Caribbean's most exciting vacation destination, the island has now been discovered by upscale real estate buyers and is fast developing into one of the world's most prestigious locations to own a residence.
There are several competent and reliable realtors on St Maarten/St Martin, but there is no conclusive Multiple Listing Service available to the buyer. Searching for that perfect piece of property in paradise is a time consuming journey through numerous real estate offices.