Known as the "Gastronomic Capital of the Caribbean", St. Maarten/St. Martin offers the widest variety of cuisine and prices of any other island in the world! We boast well over 300 restaurants serving anything from local BBQ ribs and chicken, to first class French fare cooked by famous chefs imported for the season from Paris. It is said that one such chef, searching for a lighter side of French cooking for those vacationing in warmer climates, invented Nouvelle Cuisine right here in Grand Case.
Other than local style and French culinary delights, worldwide cuisine is well represented on the island with choices from Italian, Tex-Mex, Thai, Vietnamese, Indian, Japanese and Chinese, to name but a few. There are also a number of outlets that specialize in health foods and vegetarian menus. And you will be astounded by the extensive wine lists and cocktail menus offered by many of the island's dining havens. Prepare to put on a few pounds in St. Maarten/St. Martin!
And yes, we do have McDonalds, Burger King, KFC and Subway's for those of you that must have a fast food fix every couple of days. One could eat at a different restaurant every day of the year and never repeat themselves once.
Bon Appetit!
Details

Hits: 3821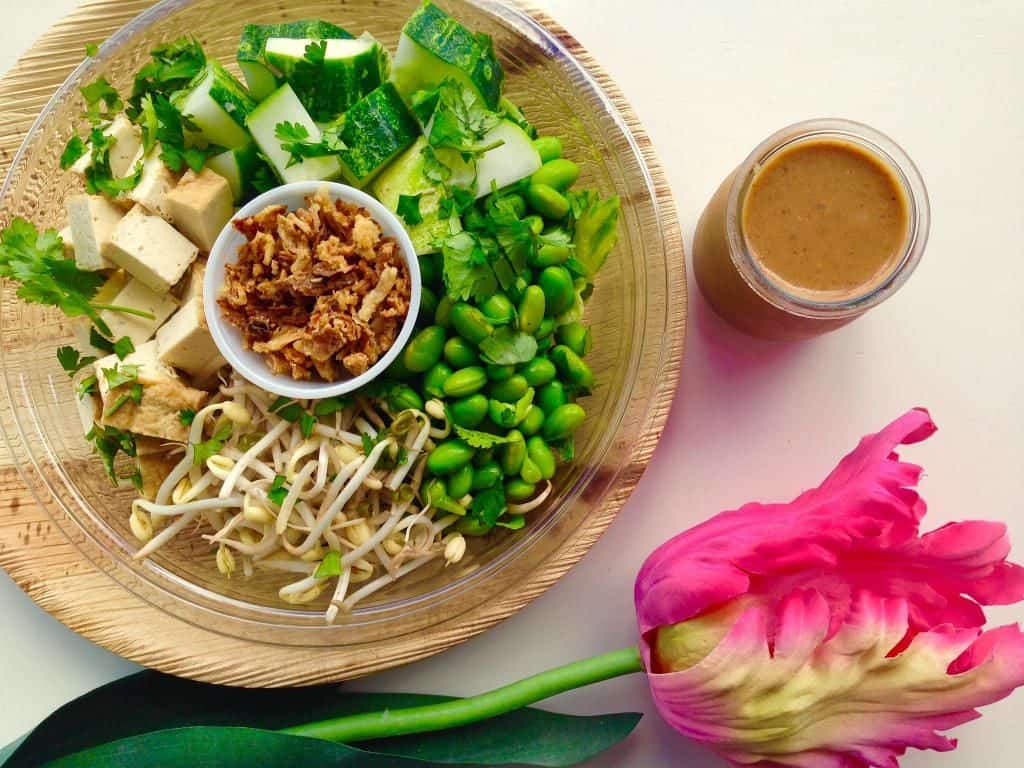 Welcome to the islands premier Yoga Studio and vegan cafe. Enjoy a wide variety of Hot Yoga, Vinyasa, Hatha, Pilates and Meditation classes for all levels.
Details

Hits: 17626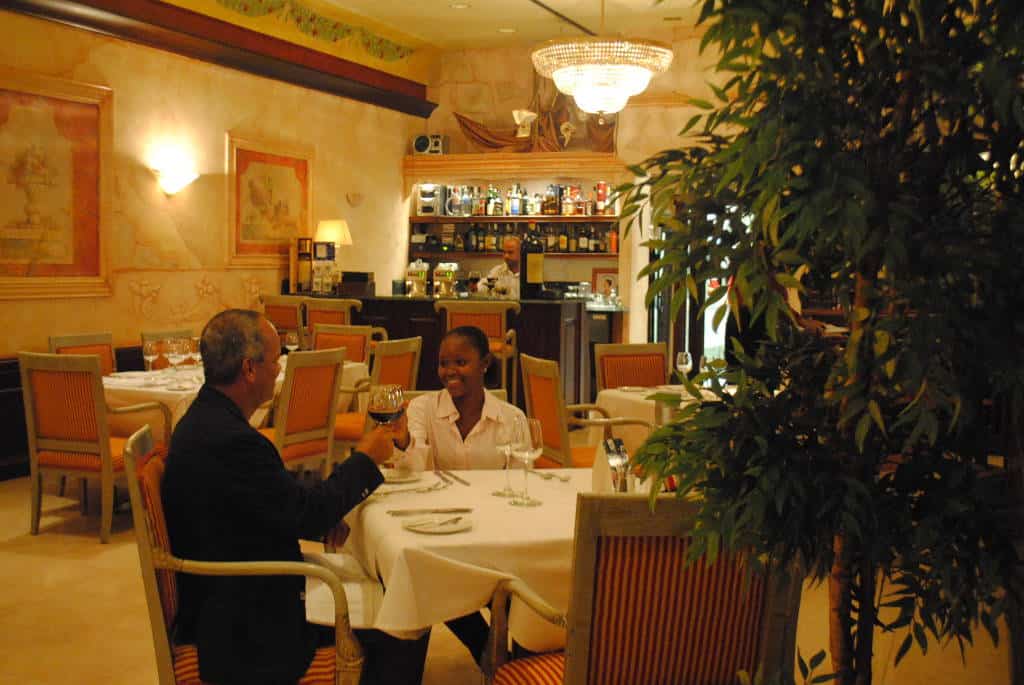 For an elegant Italian dining experience, La Dolce Vita is one of Dutch St. Maarten's best choices. With its location at the large Port de Plaisance resort complex right on the border to the French side, the restaurant is easily accessible from that side of the island as well.
Details

Hits: 42040
On the Dutch side of the island, a wide variety of restaurants provide culinary treats to delight your taste buds. Drawing influences from virtually every region of the world, this island's cuisine has become increasingly intriguing, exciting and adventurous whilst remaining faithful to national traditions.
Details

Hits: 3044
Let Sherlyn cook for you!
A visit to our Antillean island of St. Maarten - St-Martin is only complete if you enjoy a meal the way the locals like to eat at home.
Details

Hits: 36535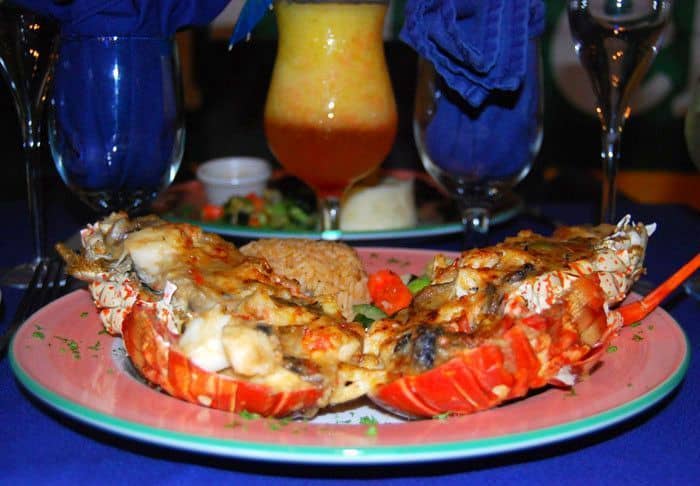 The PINEAPPLE PETE Restaurant is part of Pete's Village, offering a simple motto: "Great Food, Great Service". This is exactly what you will find here, outstanding food, fast, friendly and efficient service offered in a cozy and casual atmosphere. Opening everyday for lunch and dinner, non-stop from 11am, Pineapple Pete is located only minutes from major hotels and 8 min from Marigot. Voted best on the island of Sint Maarten for the award 'Live Music Nightly'.
Read more: Pineapple Pete Restaurant, Bar and Entertainment Center
Details

Hits: 33574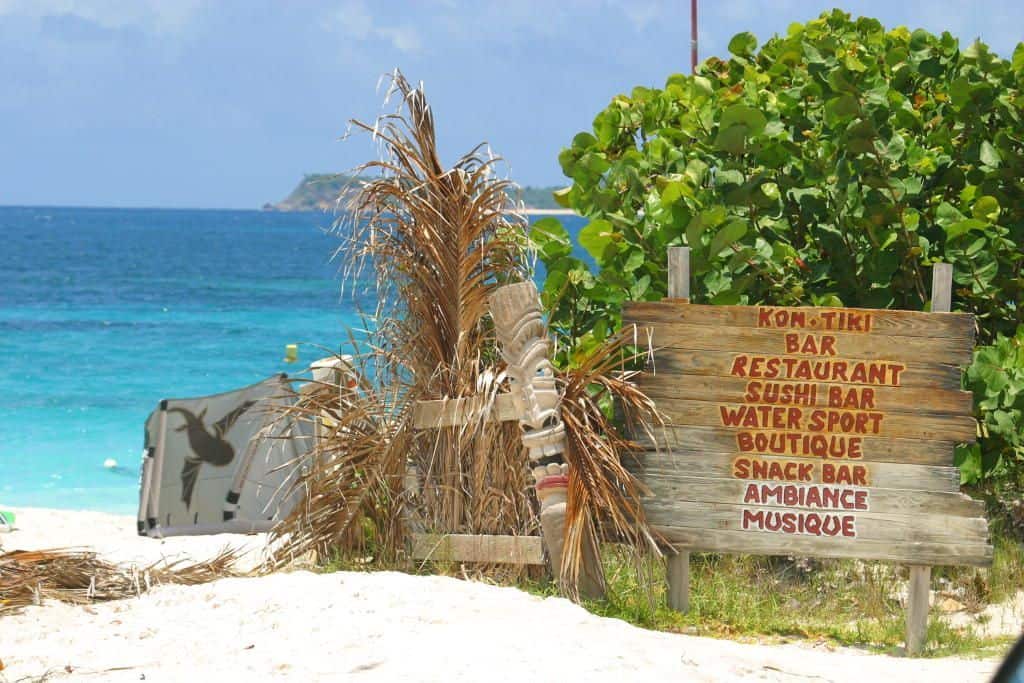 Within five minutes drive of each other, both Orient Bay and French Cul de Sac are home to a wonderful array of dining experiences. Orient Beach is St. Martin's flagship beach where the concept of the beach bar has been developed to new heights.
Details

Hits: 7497
The Charter House 18.63 is located right at the Simpson Bay Yacht Club. The outside terrace and the air-conditioned dining room provide a wonderful ambiance.
Details

Hits: 20347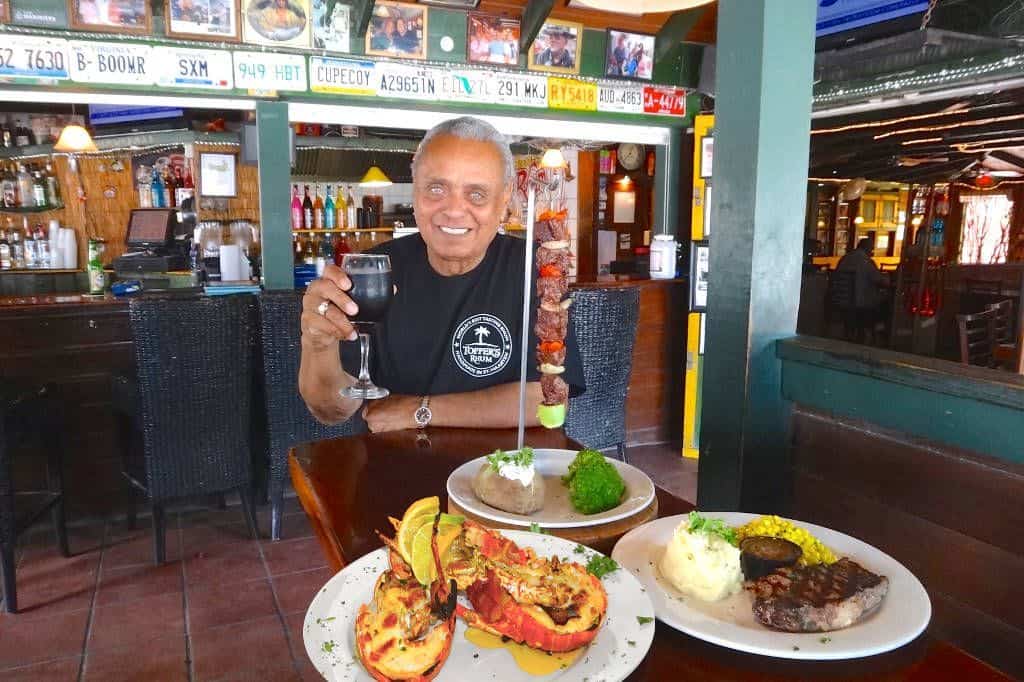 Topper's Restaurant & Bar is a great international restaurant in a fun Caribbean cottage that celebrates all-American comfort cuisine alongside international culinary delights.
Details

Hits: 27585
Marigot, the capital of French St. Martin, offers some of the charm of a small Gallic town, with a good dose of Caribbean ambiance. There are many outdoor bars and restaurants, some of the best places in unexpected locations. During the winter months, Wednesday and Thursday nights see Marigot truly come to life with street entertainment and many local bands playing live.
Details

Hits: 10470
The new version of CUGINI TRATTORIA ITALIANA must be what all restaurant owners dream about: open the gates without any further announcement, and within hours all tables are busy! Such was the success of CUGINI's that even during the early weeks - commonly referred to as a 'soft opening'- reservations were a necessity.
Details

Hits: 6316
CRUISE SHIP VISITORS WELCOME!
Right on a white sand beach, overlooking the turquoise Caribbean sea and only steps away from the region's most exciting shopping district, you'll find the Big Wood Grill, a truly Caribbean restaurant and bar with its own segment of Great Bay Beach.
Details

Hits: 32990
It's no false hype: Grand Case IS the culinary capital of the Caribbean! This charming village on the northern coast of St. Martin is home to an amazing number of restaurants, ranging from basic local eateries to temples of 'Haute Cuisine' of almost every nationality.
Details

Hits: 79553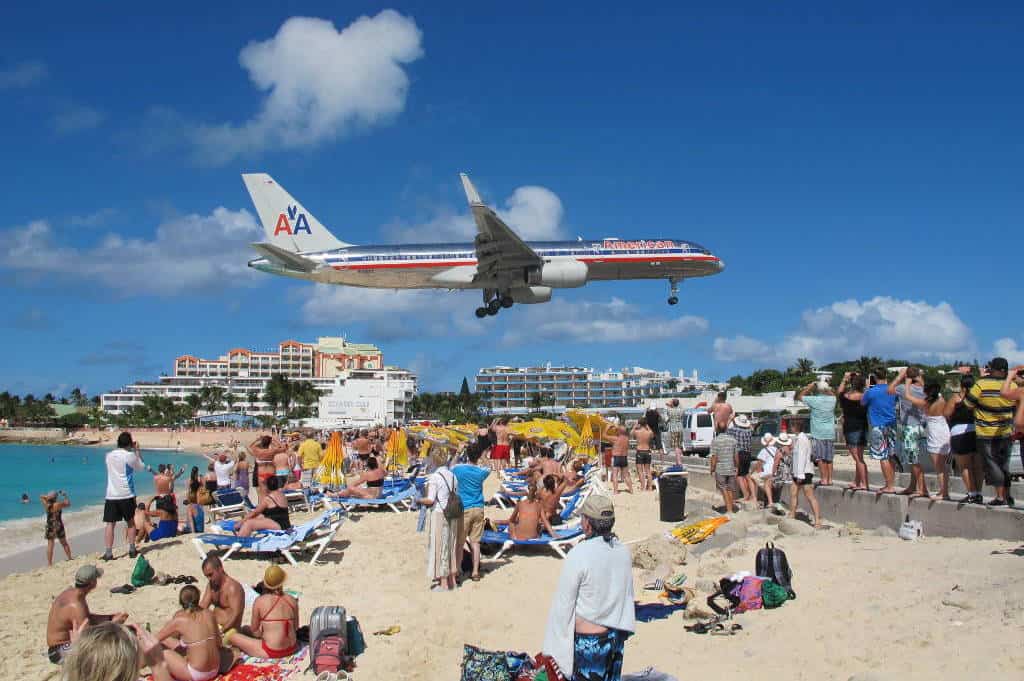 Sunset Bar & Grill is an institution on the Caribbean island of Sint Maarten-Saint Martin – if not a destination in itself. Voted by an international magazine as one of the Top 3 beach bars in the world, Sunset Bar & Grill is so much more than just a shack on a tropical shore.
Details

Hits: 19867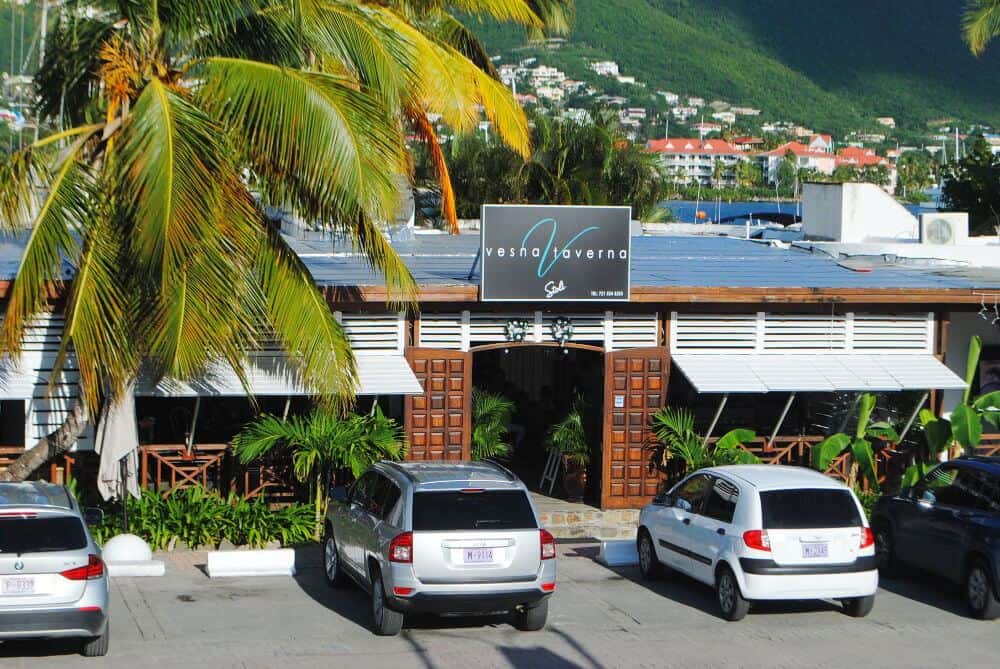 Vesna Taverna is one of the firmly established eateries right in the center of Simpson Bay. It started out many years ago as 'The Bagel House' and quickly became the choice spot for island residents and visitors for a delicious, healthy breakfast and lunch.
Details

Hits: 37
Here you can get all your favorite Pineapple Pete gear, such as t-shirts, hats, tops and more, and now there is also a whole new ladies selection and kids selection with fun and cool items. In Pete's Boutique you will also find a huge selection of unique souvenirs, perfect to bring back as a memento of your trip, or as an appreciated gift to your friends back home. There is t-shirt special flavored rum, unique and handcrafted jewelry, locally crafted items, handmade photo-frames, local spices, hand-painted glasses, special postcards, and much much more!
Come in and check out the shop for your unique and perfect souvenirs! If you forgot to make a reservation at the restaurant, just come in and browse through the collectibles while you wait for your table!
Details

Hits: 22302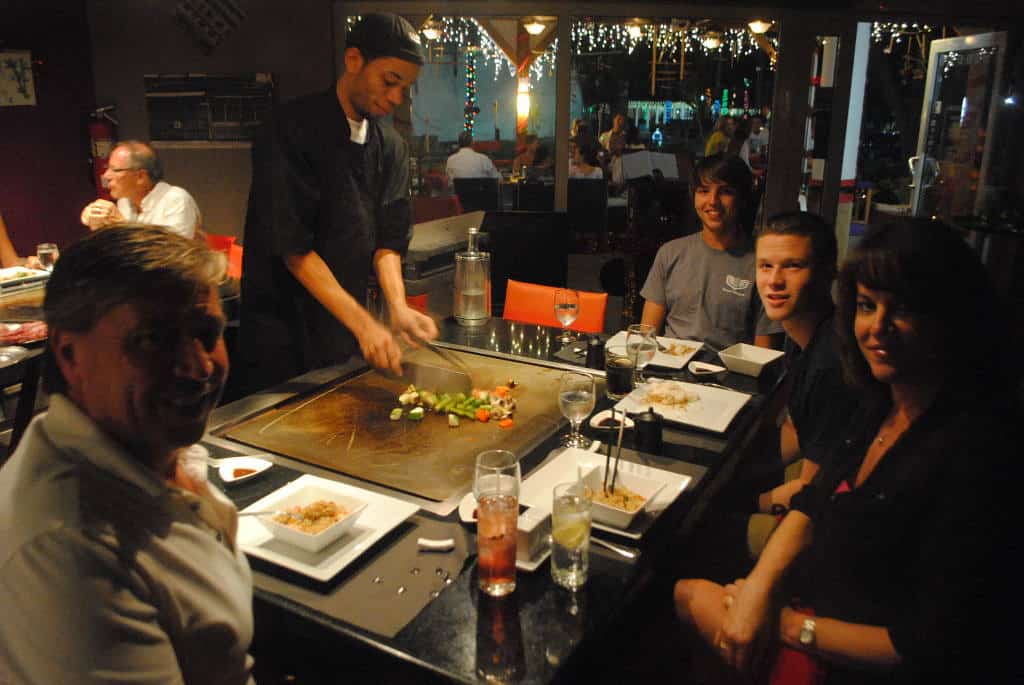 SUSHIITTO promises Japanese food with a twist. Owned by Pierre Ferland of Pineapple Pete-fame, SUSHIITTO is St. Maarten's favorite place for sushi and teppanyaki-style dinners.
Details

Hits: 40737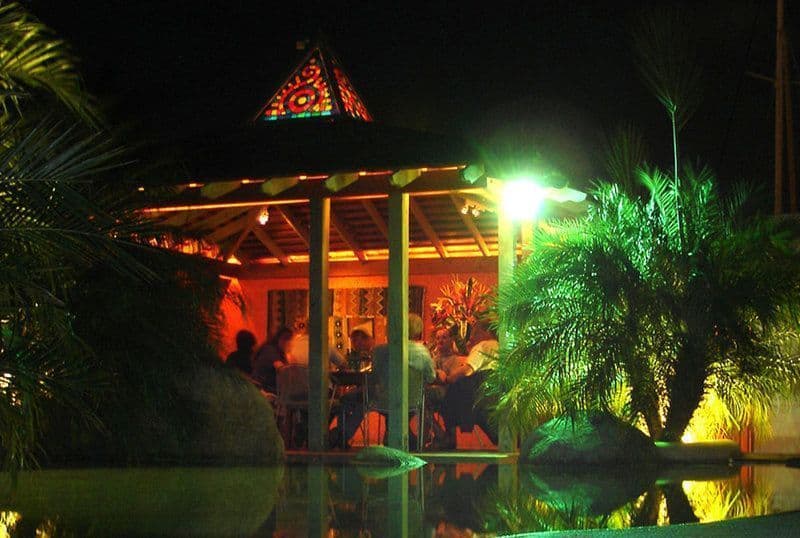 Jimbo's Rock & Blues Café cooks up a delicious fare of Tex-Mex (recently renamed Carib-Mex) grilled over chips of smoking Mesquite. His menu ranges from "The Best Hamburger On The Island" (if its not - its on the house) to "Sizzling Lobster Fajitas".
Details

Hits: 34
8 Pool Tables, Dart Boards, Arcade Games and Much More! In addition to amazing food, Pete's Village as the home of Pineapple Pete also has an option-filled award winning game room consisting of 8 pool tables, dart boards an array of arcade games and a well stocked bar serving beers, cocktails and other drinks. This is a favorite hang-out for both locals and tourists. The ambiance is very therapeutic for anyone wanting to get rid of stress or boredom. So whether you come to Pineapple Pete for food, music, drinks, darts or a game of pool you are guaranteed to have a great time!
Details

Hits: 7575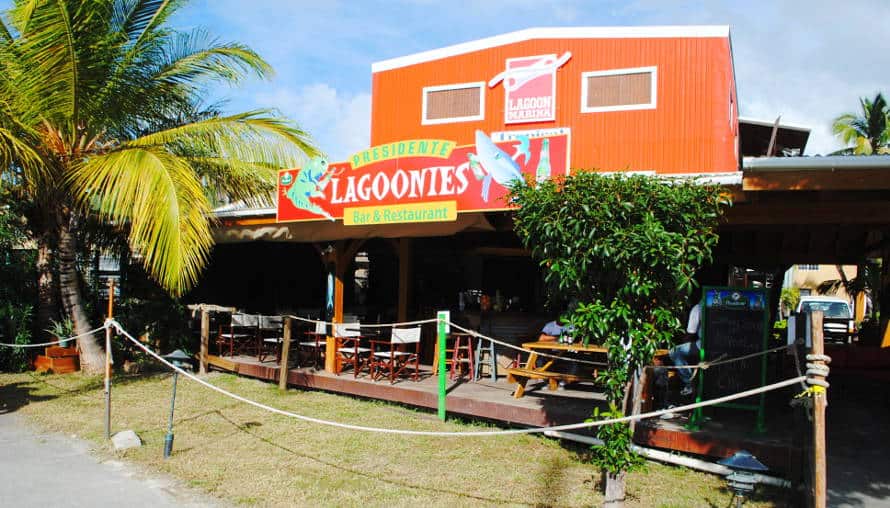 For decades, Lagoonies Bar & Café has been the preferred hang-out and watering hole of the sailing community. Located right on the shore of Simpson Bay Lagoon at Lagoon Marina, it is a tiny bit off the beaten path for land based visitors, but definitely worth the extra minute of driving from Simpson Bay to Cole Bay.
Details

Hits: 3644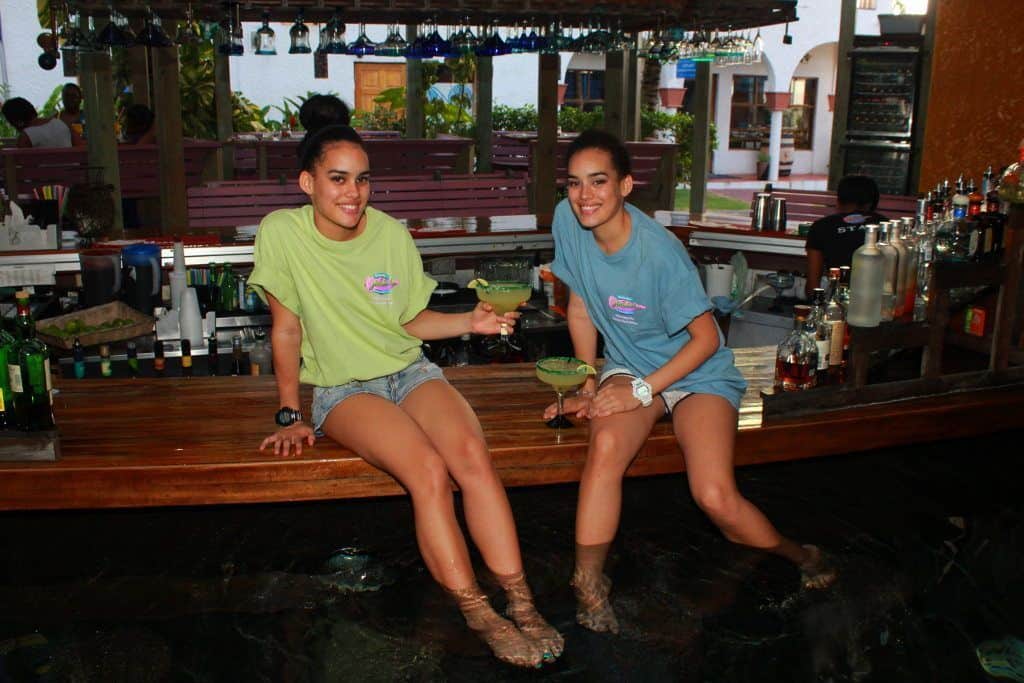 Great food is the least we expect from a restaurant. Ambiance, service, other guests.. all is part of a dining experience. But where are the places on St. Maarten/St. Martin which offer an additional, unusual twist? Something you can't expect in a regular eatery? Read up on our list to find out!
Details

Hits: 41
Details

Hits: 14807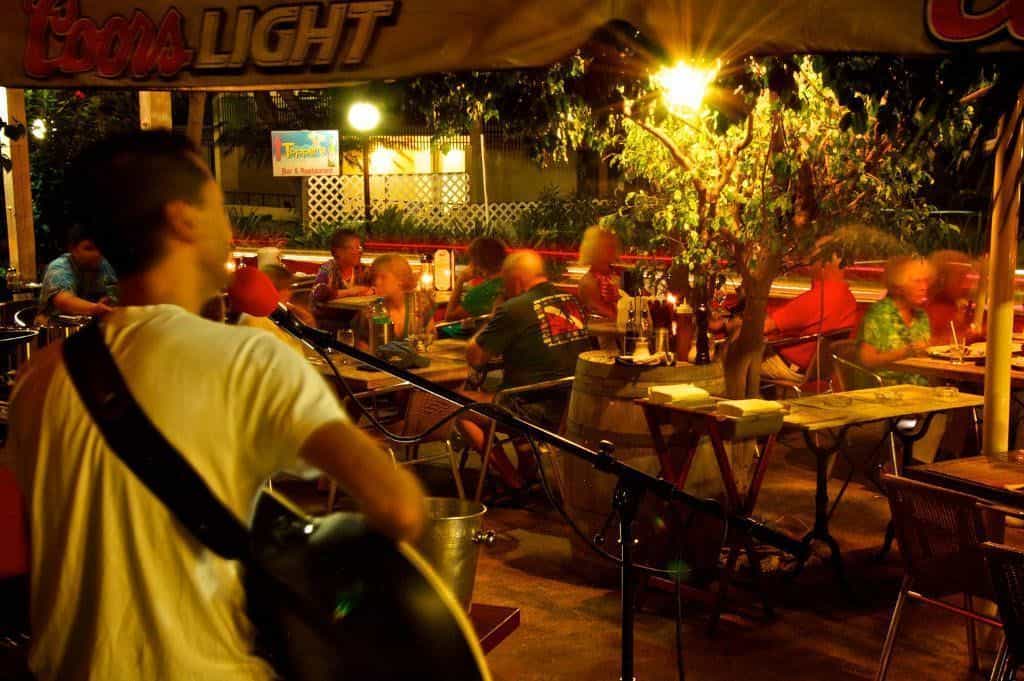 Bon Appetit - Open daily for breakfast, lunch, and dinner, located right at the heart of Simpson Bay Resort. Featuring a relaxed, informal atmosphere and well priced French Cuisine. Featuring live music every evening. Just steps away from The Red Piano Bar.
Details

Hits: 7369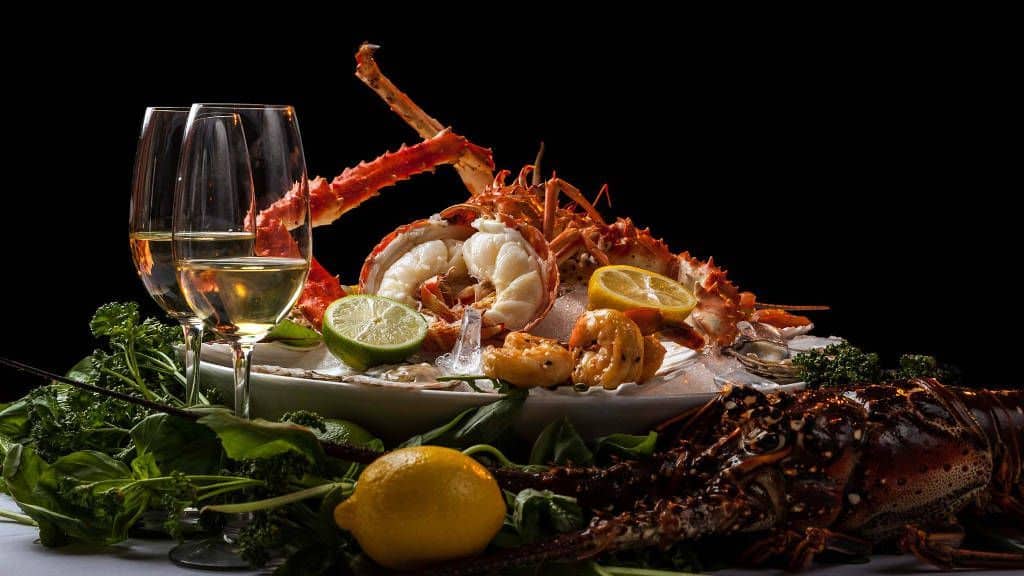 Known as the "Gastronomic Capital of the Caribbean", St. Maarten/St. Martin offers the widest variety of cuisine and prices of any other island in the world! We boast well over 300 restaurants serving anything from local BBQ ribs and chicken, to first class French fare cooked by famous chefs imported for the season from Paris.
Details

Hits: 44
Great Food, Great People, Great Service, Great FUN The menu features a wild variety of items that can please even the most difficult palate. House specialties include: Herb Crusted Rack of Lamb, Crab Stuffed Shrimp, Lobster Thermidor, Crab & Spinach Crusted Grouper, Seafood Gratinée and Surf 'N' Turf. And the little ones with their own children's menu haven't been forgotten.

Its the guests who rate the restaurant "5G's" for Great Food, Great Service, Great Atmosphere, Great Entertainment and Great People. Come for lunch, come for dinner, come for drinks, music, darts or pool, but above all come and enjoy yourself.
Details

Hits: 16128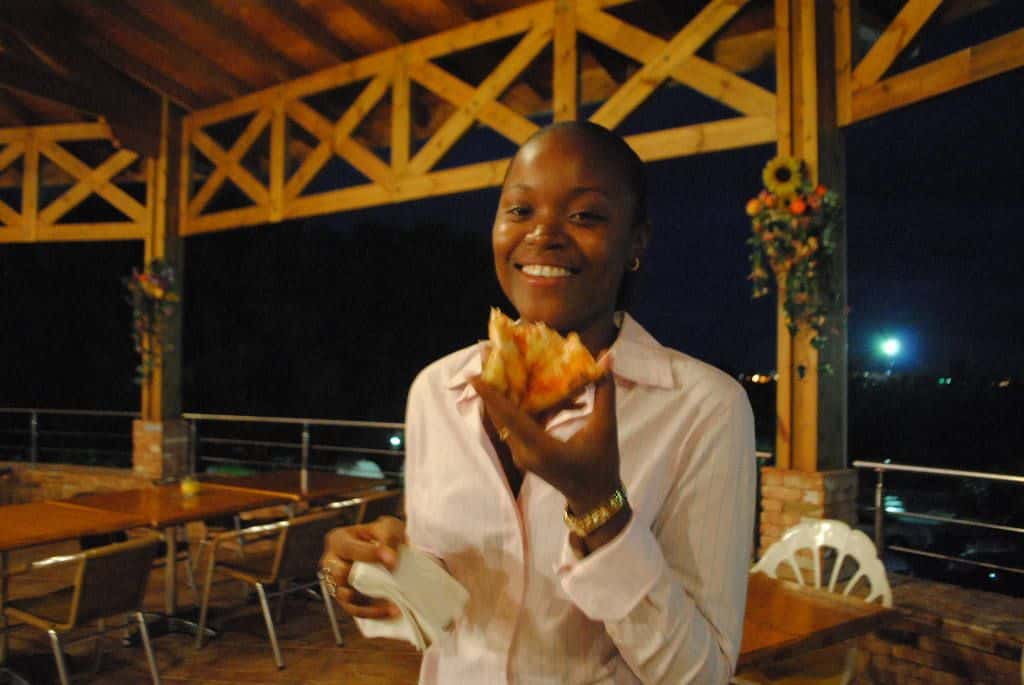 With Esco Pazzo, there is now authentic Italian stone oven pizza available on the island of St. Maarten. The restaurant is located at the Princess Casino.
Subcategories
The different regions of tiny St. Maarten/St. Martin also provide for vastly different dining experiences. Get some insider pointers through the articles listed here.