"Jewels by Love - A Family Tradition" You will find the most valuable timepieces, backed by generations of experience and passion for horology here.
---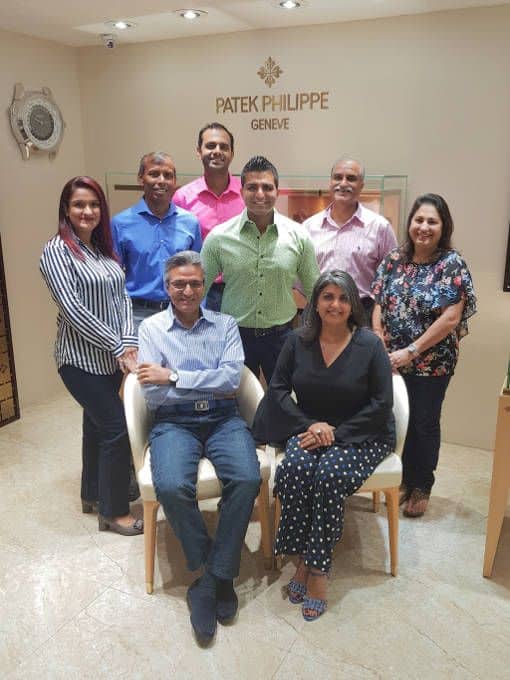 With roots dating back to the 1800s, the present owners of the eponymous Jewels by Love stores are the 5th generation in an illustrious line of traditional jewelers and diamond mavens. With consistently uncompromising standards over decades, the family's reputation spread, as their name became the benchmark for Quality, Prestige, Integrity and Value.
"Investing in priceless heirlooms is child's play... at Jewels by Love!"
Today, the exquisite works of jewelry art found on display at their Marigot and Philipsburg stores are largely designed in-house and individually handcrafted by artisans in the world's finest jewelry centers. Using only the highest caliber materials, Jewels by Love offers a splendid collection of meticulously selected, masterfully cut diamonds and other gems, loose or set, predominantly in 18 carat gold and platinum. Each and every piece from the House of Jewels by Love comes infused with their inimitable history, drama and glamour. Moreover, they specialize in ideal Cut GIA Certified Diamonds. There are diamonds, and then there are diamonds from the House of Jewels by Love!
---
At Jewels by Love:
You don't spend money, you invest it!
You don't just buy a watch, a diamond or a piece of jewelry; you acquire an heirloom!
Over time, your heirloom becomes a highly valuable asset, not a heap of scrap metal!
And, if we may draw a conclusion from 6 generations of experience, it will be this: choose once but choose well - A Jewels by Love heirloom, because rarity, beauty and everlasting value are honored here.
Visit the official website of JEWELS BY LOVE here >>>
Our Locations:
Jewels By Love – Marigot
7, Rue du General de Gaulle
Marigot, St. Martin F.W.I. 97150
Phones from USA +1 917 546-0902 Local +590 590-87 25 50
Email This email address is being protected from spambots. You need JavaScript enabled to view it.
Mailing address: P.O. Box 477, Marigot 97055 Cedex, St. Martin, F.W.I.
Store Hours: 10 a.m. – 6 p.m. Monday – Saturday
Jewels By Love – Philipsburg
69B Front Street, Philipsburg, St. Maarten
Phones: From USA +1 917 463-4319
Phone: Local +1 721 542-6808
Email: This email address is being protected from spambots. You need JavaScript enabled to view it.
Mailing Address: P.O. Box 851, Philipsburg, St. Maarten
Store Hours: 10 a.m. – 6 p.m. Monday – Saturday