This is the year were the sight of a mega yacht passing through the narrow entrance to Simpson Bay Lagoon must be especially appreciated. Welcome back! to the brave captains and crews which return to marinas still littered with debris.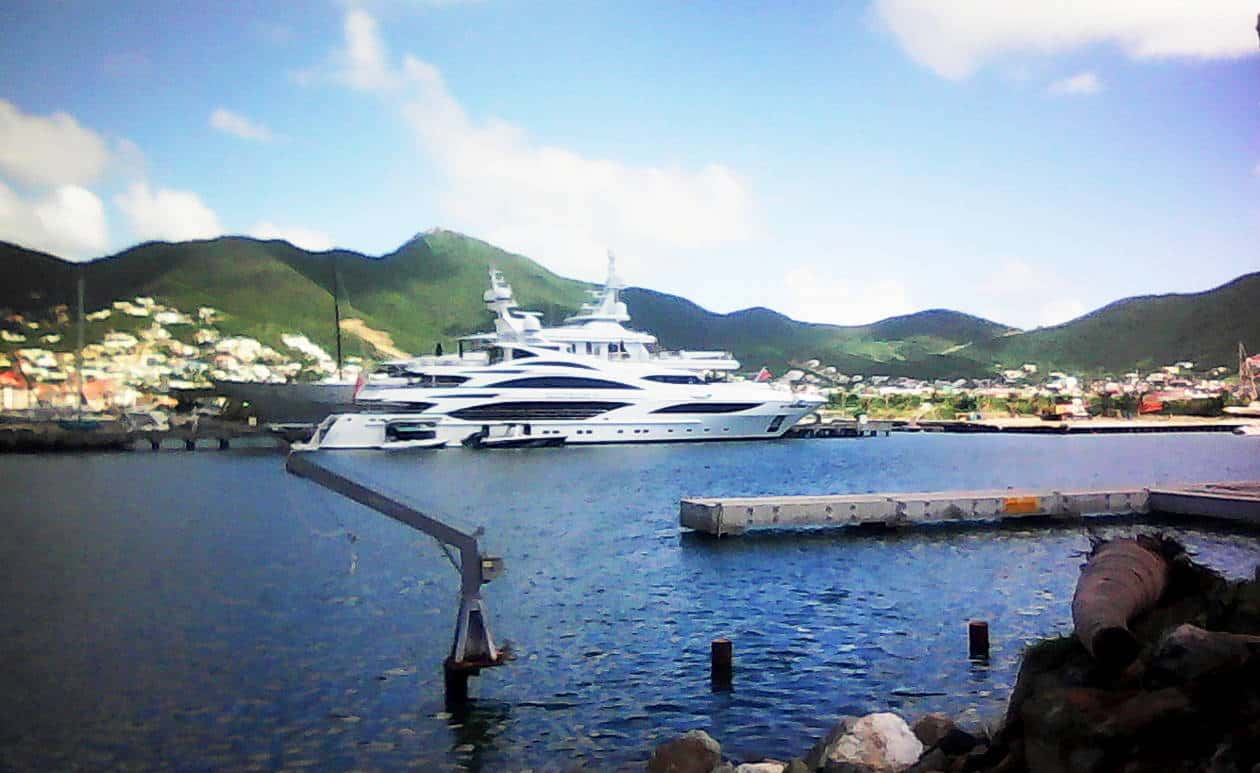 No matter that the incompetent decision making of the local government stalled salvage work, our die-hard friends of St. Maarten return anyway and provide a desperately needed boost to the economy.
The best location to watch these giant yachts pass through the bridge opening is the Sint Maarten Yacht Club, located right at this bridge. Here you can greet the crews with the best Bloody Mary of the island in your hand! The St. Maarten Yacht Club is a No.1 Happy Hour recommendation.