A major achievement towards the quick recovery of St. Maarten - St-Martin's tourism industry is today's reopening of the Princess Juliana International Airport.
The damage to St. Maarten's international airport is estimated to be above $100 Million. But only a little more than a month has passed since Hurricane Irma, and commercial flights return to the Dutch side of our island. (The regional airport on French St-Martin is already open for over two weeks and allowed travelers to reach SXM via Guadalupe.)
For the time being, travelers will be reminded of simpler times, when airports didn't have to be air conditioned glamour shopping palasts. The airport staff achieved miracles by creating temporary solutions for all airport functions.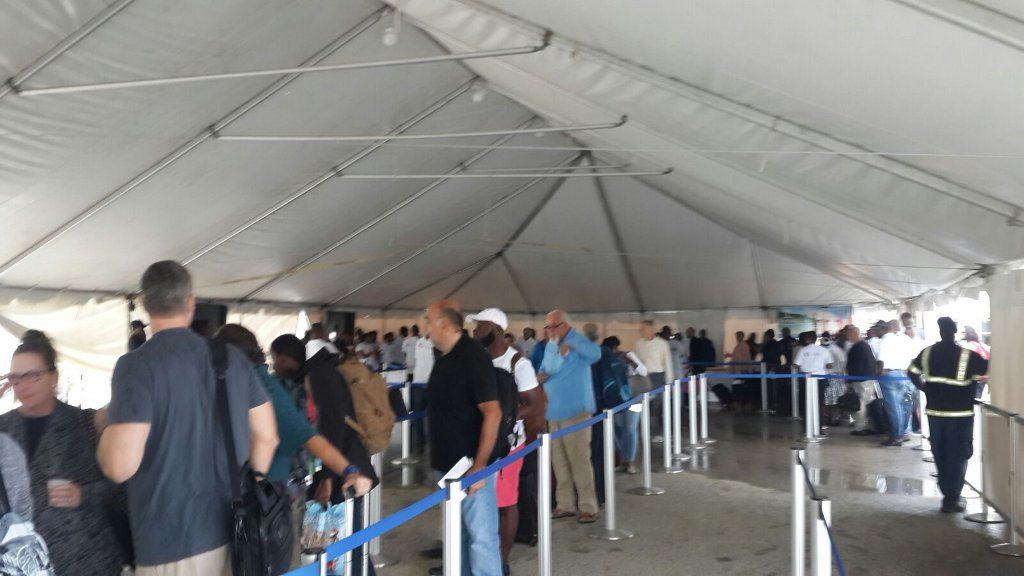 The first arriving passengers were treated to a warm welcome with a display of the latest carnival costumes for the season 2018 presented by charming local ladies.