Simpson Bay is the first region to bring back some commercial activity. Many bars and restaurants have opened and the fun mix of great food and exciting entertainment is returning.
Pierre Ferland, owner of Pineapple Pete, greeted his first lunch guests past Thursday. The menu offered is almost complete, just missing items like lobster dishes. Live music is back as well.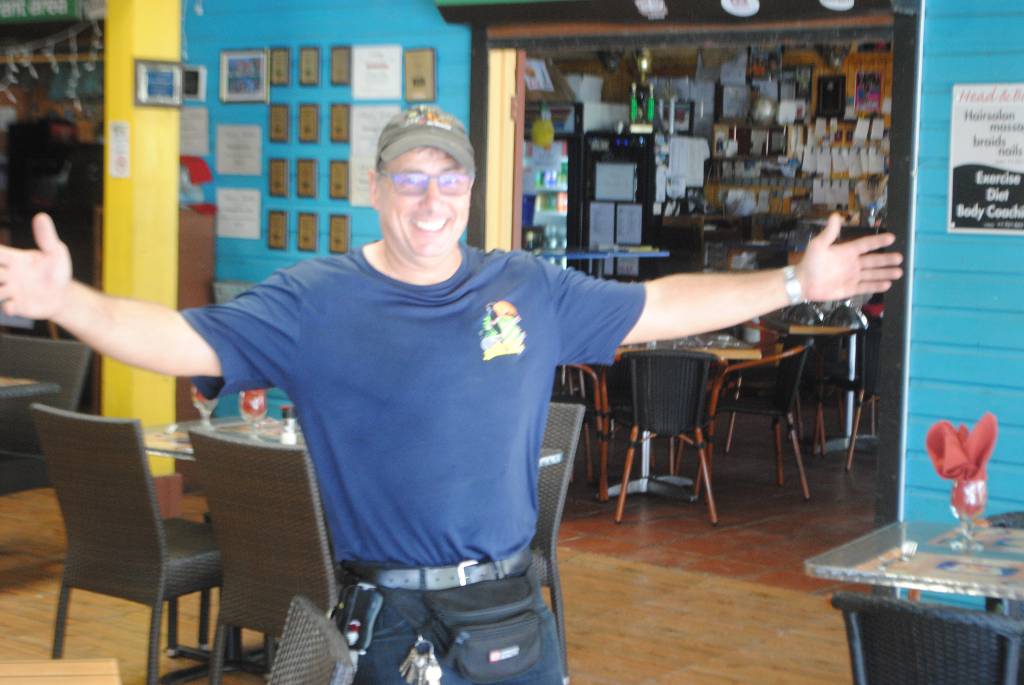 Topper's has opened its doors for the bar even earlier, and is now back to serving meals as well.
Isola Ristorante, our favorite Italian restaurant on the island, is serving its refined pizza for several days now and will resume full kitchen service this weekend.
Next to the Atrium Resort, both the Buccaneer's Beach Bar and the Greenhouse Restaurant attract big crowds for food and drinks every late afternoonn, early evening.
The Red Piano Bar is open until the curfew at midnight. Soggy Dollar made a huge effort clearing up the rubble and to open its VIP section for relaxation and reasonably priced drinks.
In the Maho region, the number of surviving bars and restaurants is slim: Taco Macho Mexican-Colombian Restaurant inside the premises of the Allegria Resort is undamaged and happy to offer food and drinks. The Mo Bay Cafe next to the Maho Supermarket (also open) is ready to serve great breakfasts and lunches.